When it comes to waste management, whether for a home renovation project or a commercial construction site, hiring a skip is often the most efficient and cost-effective solution. However, one of the most common questions that arise when considering skip hire is, "How much does a 4 yard skip hold?" This blog post aims to answer this question and provide you with all the necessary information about Leeds skip hire.
Understanding Skip Sizes
Before we delve into the specifics of a 4 yard skip, it's essential to understand what the 'yard' measurement means in terms of skips. The term 'yard' refers to the cubic yard (yd3), which is a unit of volume used in waste management. One cubic yard is equivalent to 27 cubic feet. Therefore, when we talk about a 4 yard skip, we're referring to its capacity to hold up to 4 cubic yards of waste.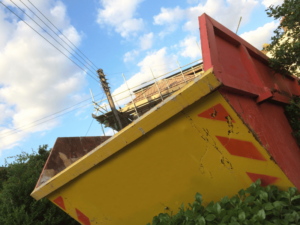 What Can You Fit in a 4 Yard Skip?
A 4 yard skip is often referred to as a midi skip and is one of the most popular choices for domestic use. It's compact enough for easy placement yet spacious enough for most home improvement projects.
To give you an idea of its capacity, imagine around 45 black bin bags filled with waste – that's approximately how much a 4 yard skip can hold. Alternatively, if you're disposing of heavier materials such as soil or rubble from garden landscaping or small construction works, it can accommodate around three tonnes in weight.
The Practicality of Hiring a 4 Yard Skip in Leeds
Leeds skip hire companies offer various sizes of skips suitable for different types of projects. A significant advantage of hiring a 4 yard skip in Leeds is its practicality. Its compact size makes it ideal for placement on driveways or gardens without requiring special permission from local authorities, unlike larger skips.
Moreover, a 4 yard skip is perfect for small to medium-sized projects such as kitchen or bathroom renovations, garden clearances, or small building jobs. It provides enough space to dispose of your waste efficiently without overpaying for unused skip capacity.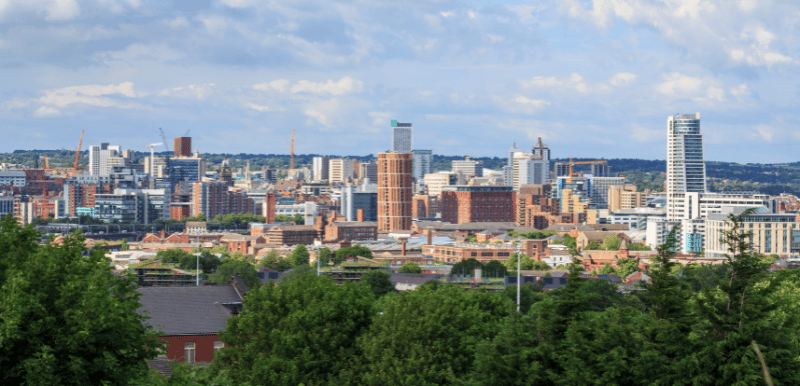 Choosing the Right Leeds Skip Hire Service
When it comes to choosing a Leeds skip hire service, there are several factors to consider. Firstly, ensure the company is licensed and adheres to environmental regulations for waste disposal. Our Waste Carriers Licence registration number is CBDU369714 and this is valid until 15/01/2024.
Remember that the cheapest option isn't always the best – quality service and responsible waste management should be your top priorities when hiring a skip.
Conclusion
In conclusion, a 4 yard skip can hold approximately 45 black bin bags of waste or three tonnes of heavy materials such as soil or rubble. It's an ideal choice for small to medium-sized domestic projects due to its practicality and cost-effectiveness.
When hiring a 4 yard skip in Leeds with WasteSure you know you can be 100% sure that the waste is collected and disposed of using the correct compliance.
So next time you're planning a home renovation project or need efficient waste management solutions in Leeds, consider hiring a 4 yard skip with WasteSure – it might just be the perfect fit!
To Hire A 4 Yard Skip In Leeds With WasteSure – Call 0333 301 0705